To help capture the elegance of this master bathroom remodel we had the pleasure of working with Bozena Voytko Photography. Bozena has been a leader in Chicago Wedding Photography along with Real Estate Photography for many years. We are delighted to have had the opportunity to have worked with her to showcase not only our remodeling work but her talented photography skills. 
The Need
Waking up in the morning, your first few steps lead you to your bathroom. So let's make it fresh, beautiful, and invigorating. You're just getting your day started, and you want to inspire in yourself a perspective of quality and elegance to start your day. How you begin your day will impact everything you do that day. So make it count as you plan your master bathroom remodel.
There is an increasing trend to mirror the design of the master bedroom when planning the master bathroom. This may also imply that two people should be able to use it simultaneously. Thus you would want a private toilet facility so the second person can use the shower, sink, accessories, and storage while the other person is in the closed toilet section.
A long counter, double sink, and a large enough mirror will allow both people to use the bathroom at the same time. The countertop needs to be spacious enough for grooming accessories and sufficient storage space within easy reach for quick retrieval. And of course, it's advisable to have separate storage for items needed by both individuals – most prefer these to be right under the long counter. As you can see the bathroom layout is quite crucial to help it not only be eye-appealing but functional.
The Elegance
Of course, usefulness and efficiency are the essentials, but how about a little elegance as well? Try things like a claw-foot or whirlpool tub as the main attraction of your master bathroom. You can also opt for some high-end heating options for the flooring and get that feeling of being spoiled with elegance. Of course, a touch of elegance can be included as you select each item such as paint, fixture, and everything that may otherwise seem so mundane. The options are endless. Just keep your mind and eyes open for features you like.
The Options
When you do a master bathroom remodel, you're increasing the value of your home along with getting an updated style. You also get a chance to assess your needs and tastes. Then work the bathroom remodel around that. Previously you had to adjust yourself to however your bathroom was set. Now, you can have it remodeled according to who you are. Here are some options for you to consider.
Hidden tank with a low flow toilet
For smaller bathrooms, this option is a great opportunity to allow you more space for larger counters, cabinets, and other essentials. The low flow models help you save water with each flush. Some tankless toilets use a pressure valve to produce the water flow as in commercial bathrooms. The hidden tank option does provide a challenge when you need repairs, but the benefits are enormous when you consider the look and extra space.
Small sized textured tile shower floor
Once the floor gets wet with soapy water, you're in for a slippery shower with increased risks. Small, textured shower tiles will help keep you from slipping. The modern grouts and tiles are easier to clean and they mostly resist mold and stains due to high humidity. The cleaning concerns used to be a problem for many who chose smaller sized and textured floor tiles. But the safety is of the greatest concern for many people.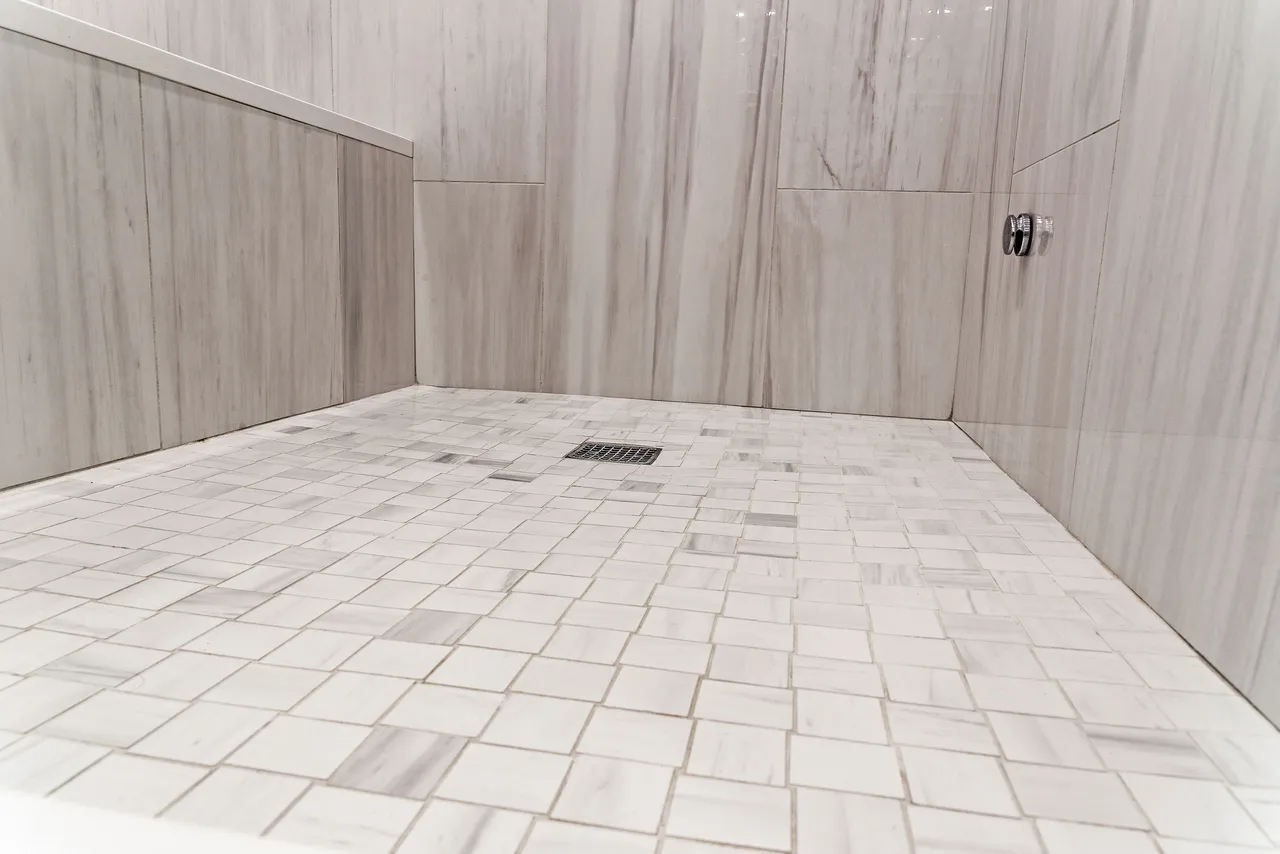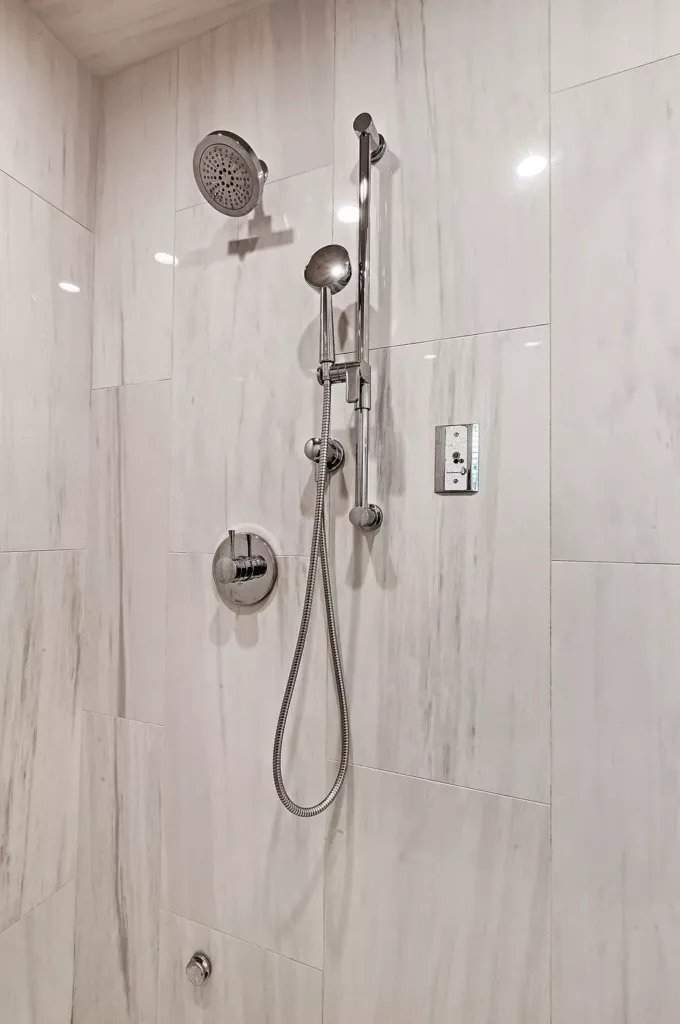 Install larger plumbing drain pipes
The most common drain plumbing is 1½ or 1¼ inch pipes made of PVC plastic. This size can easily clog, especially with several family members using the same shower, bath, sinks, etc. By installing two-inch drain pipes you'll significantly improve the drainage and reduce clogged drains. The cost may not be different at all.
Avoid bathtubs if you actually don't take baths
Many people prefer taking showers rather than baths. But people have argued that having a bathtub installed will increase the value of your home. While that may have been true at one time, things have changed. An increasing number of people prefer taking showers. If you have a large enough bathroom, you may want to add a shower anyway. But you could save that space for things you like, appreciate, and use for your own benefit.
Add a window to the shower
If you're doing a complete remodel, you may have the luxury of adding a window where the shower is. One of the biggest obstacles to a clean bathroom is the humidity due to insufficient ventilation. A window can add that ventilation by bringing in light which adds beauty and helps in ventilation.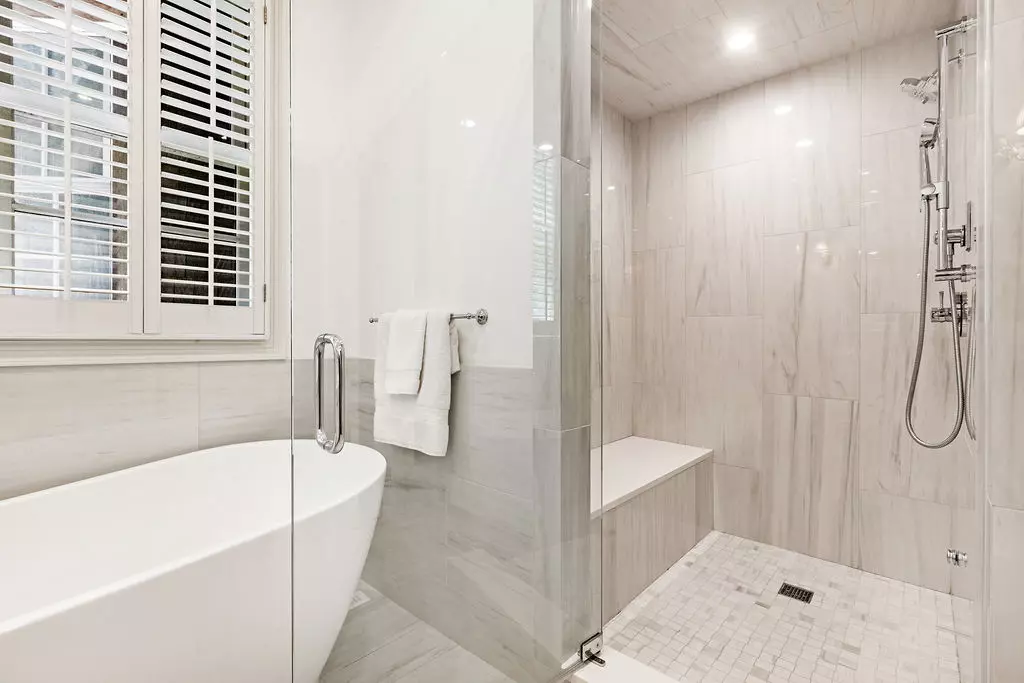 Consider a recessed medicine cabinet
You can retain a sleek look and still get the extra storage space all in one with a recessed medicine cabinet. The extra work of framing done inside the wall isn't costly, but will add much to increase the beauty of your bathroom.
Improve the lighting
Most bathrooms have less access to light. So the need for better lighting is essential and by updating your lighting to LED lights it can save you money on your energy costs. Improve the mood and functionality by adding light to the bathroom. Consider looking for the areas that are darker and blocked by certain fixtures and add some lighting there as well. Recessed lighting around the mirror will do wonders when applying makeup or shaving. For the main light, make sure to add a dimmer for flexibility when you want a calm atmosphere. And of course, don't forget a light just above the shower.
The Takeaway
So you're ready for a bathroom remodel. Your morning often starts there, so let's put some thought to it and make it special and meaningful. You take care of everyone else, so now, take care of yourself. But also keep in mind that your bathroom remodel can also be looked at as an important investment to your home. Let these thoughts be a guiding light to give you options and further your steps for your next master bathroom remodel.
Interested in a quote?