There is no doubt that your home is an expression of who you are. With your home remodel, let your taste determine the design of each room and the coordination of colors. Of equal importance is your selection of trim, moulding, and millwork. Set the stage and make it special, unique, and most of all, make it fit YOU. Your trim moulding can make the distinction between an elegant look and a toned down simple look. It's your choice, and you need to choose well and allow it to make a difference in your home remodel with new trim. With the help of professionals, you can make a careful selection of trim to give your home the special image you want.
You may want your house to have a colonial, contemporary, craftsman, modern, or your own unique traditional look. The millwork can even be custom designed according to your liking. You may have a preference that is different from the common styles that are available. But if you choose that route, your cost will be higher but you'll get the benefit of your own personalized style.
Interior Moulding
The moulding you use in the interior of your home makes a significant impact on the style, mood, and perception of your home. First, although the moulding is only a small portion of your room, it brings an accent that ushers in a style that you want in your home. Second, that style and look have an impact on your mood. To some extent, you can have an impact on your mood with the way the interior of your home looks. Third, the way others perceive your home can significantly be impacted by the look you create with your moulding. So with your next home remodel, make it awesome and stylish.
Well thought out and well placed millwork on the exterior of your home will do wonders for the look of your entire house. The perception of your neighbours and the impression of your guests depends on the view that you present. The exterior millwork can be exceptionally immaculate and make a huge difference for your home. Your home remodel contractor will help you identify trim options that are specifically designed for exterior use with materials that will surely handle the beating that the changing weather conditions present throughout the year.
Stairs and Moulding
Your style and your preferences are reflected in the way your stairs are designed. Stairs are like the "doorway" to your upstairs and present your style in a clear way. Often, the stairs are larger in size than any single door or window in your house. Thus they present a large portion of the appearance, especially if it is visible. Adding well designed moulding for your stairs will add a touch of your taste to the staircase and its components as you do your home remodel.
Materials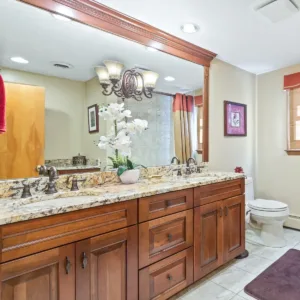 The choice of materials will be different for your moulding for the outside of your home and the interior. On the outside, you need special materials that can withstand the changing elements of temperature, humidity, and the effects of the sun. Each of the different seasons will tremendously impact the exterior of your house. You've got to select your moulding specifically for the exterior.
But for the indoors, the situation is different. Whether it's a special order for custom moulding or if you're selecting standard designs, your choices are vast when it comes to materials. You can have poplar, mahogany, oak, cherry, or other materials as well.  The width of the mouldings can vary according to the type of look you want to create. Of course, your home remodel contractor will give you direction to make your choice.
The Finishing Touch
It's time now to give your home remodel the finishing touch. When you add distinctively styled moulding and millwork to the look of your home, you make a clear statement. It's a statement of beauty and style that is specifically yours. So go ahead and make it count. Make it especially yours with your style and taste.
Interested in a quote?